IGB Engineering Consultancy offers engineering services, design & consultancy
IGB Engineering Consultancy offers engineering services, design & consultancy, and project management to many types of businesses and development. Our Engineers and Specialists have worked in a diverse range of market sectors for a number of years. To find out more about our markets, we have grouped them into three main market areas and these are: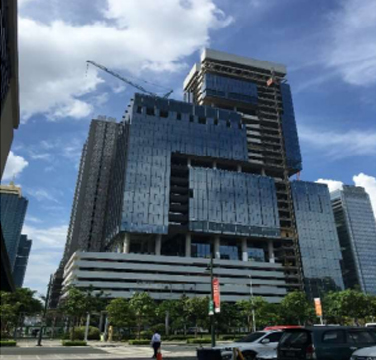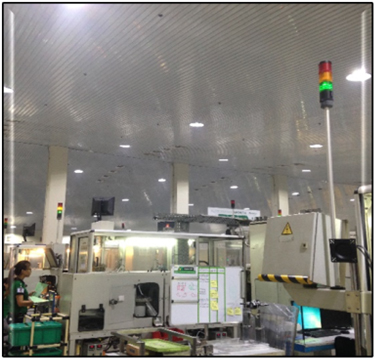 Data Centers & IT Facilities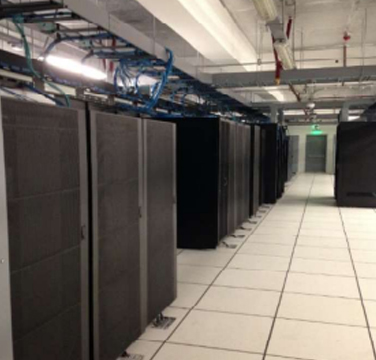 The constant growth and development of our environment requires extra attention on planning and innovative design. Our engineers' objective is always tend on improving the working condition or environment that we live in using sustainable, environmentally friendly and economical designs.
We provide the best engineering solutions that incorporate planning, management, cost and engineering services to help clients maximise returns on investments (ROIs), improve sustainability and meet statutory and budget requirements. Our core of Engineering Building Services are supplemented with specialist skills covering green building design, testing and commissioning management, tenancy engineering consultancy, as well as energy audits.
Retail and Mixed-Use Development
Our Engineers are well-experienced in delivering cost-effective systems for the building services. Our team has a wide range of engineering disciplines to assist in delivering efficient and cost-effective solutions to develop mixed-use facilities. Our team has competence through our involvement and relationships with leading local private developers on a number of mixed development projects.
Our multi-disciplinary strategies combined with our staff's experience and skills gives us best solutions
that always suit our clients requirements.
We offer Retail design such as Bank retails, and Commercial Shopping retails.
Considering the operation of a mission-critical 24/7 business, hotels need engineering systems that provide a reliable, comfortable and safe environment that are easy to maintain and energy-efficient.
We are very much aware of the needs of hotel owners and Architects, teaming with them for effective results that balance the needs of both, while striving to optimise guest satisfaction and meet construction and operational budget.
This sector entails incorporating Mechanical engineering design into the overall residential development mix with other trade discipline such as structural, electrical, plumbing and fire protection.
Our Team endeavors largely on high-rise apartment buildings, large-scale subdivisions and mix-used development with emphasis on residential occupancies.
Our engineers have involved on significant complex residential projects. We understand the economics and design constraints around residential developments; and this helps us to collaborate successfully with developers.
We always encourage our client to look at energy efficient and highly sustainable and doable design for all of our residential projects.
Institutional Healthcare, Laboratory and Pharmaceutical
The healthcare environment represents one of the most important engineering challenges.
Our engineers and designers have experience in the design and development of healthcare facilities, from entire hospital campus developments to specialist new resources extending the scope of established hospitals and community clinics and laboratories.
We always try to understand the environmental needs of the medical staff, the administrative staff and the patients. We design healthcare buildings with flexible approaches to allow for change as medical technology and modern services changes rapidly.
Our Industrial market includes design with due consideration to industry-based and insurance provider's requirements. Our disciplines and experience include facilitating the design and construction of many types of process and industrial facilities.
Semiconductor Clean Rooms and Industrial Manufacturing Facilities
Our capability has been built on making the effort to understand our client's business, along with our strong commitment to build and maintain long-term relationships.
From newly-built engineering processes to retro-fitted buildings, we deliver technical solutions to Clean Room and industrial manufacturing facilities around the country.
We offer our Semicon and industrial manufacturing capability to design facilities that must be functional and satisfies the need of our client.
We always integrate our mechanical, to electrical, process, and fire protection engineering team to assists in coordinating the critical design on equipment, building layout, and the building services to accommodate plant installations, and operational efficiencies.
Our engineers and designers have extensive experiences on the detailed design for Cleanroom Facilities ranging from Class 100, 1000, 10K and 100K environment. We work with clients to maximise quality outcomes (on time and on budget), and minimal lost on production time.
Data Center & IT Facilities
Our integrated multi disciplinary engineering capability is exactly suited to this mission-critical client business case. With high-skills covering areas as diverse as highly-reliable power, air quality, precision cooling, leak detection, smoke detection and fire control to advanced security, we are well positioned to deliver safe, reliable and sustainable buildings that are easy to run, and add value to client operations.
The global demand for data continues to grow. In order to remain competitive in a constantly evolving industry, and the data center need to be balanced numerous competing issues such as the rising costs of energy, the high capital cost, the resiliency of the equipment requirements and the regulatory requirements such as the TIA 942 Tier classifications. IGBEC have knowledge and understanding of these drivers, enabling our specialists to develop innovative ideas to successfully implement balance on these concerns in Data Center facilities.
IGBEC engineers have experiences and have been providing data center facilities design for notable projects and clients such as the SM Data Center located at One-Ecom building in MOA Pasay City as Tier III classification providing redundancies for facilities required in TIA 942. The PAL/PNB data center located in Macapagal Avenue in Manila, Data One Data Center in Libis, Quezon City, IBM Data Center in in IBM Building also in Libis and projects in partnership with HP Philippines for Globe and Metrobank projects. We work collaboratively with our clients, offering full engineering consultancy services for the data center, from concept design to construction documentations. We also work as partners for some data center players, delivering data center design and built projects with maximize efficiency, optimize ongoing operations and help clients to reduce the carbon footprint of their businesses with specialist designs that represent the best combination of sustainability and high-performance data center.
We're here to help.
Reach out and let's find solutions
Don't hesitate to contact us for more information about company or service